Prudential RideLondon
Prudential RideLondon - the world's greatest festival of cycling.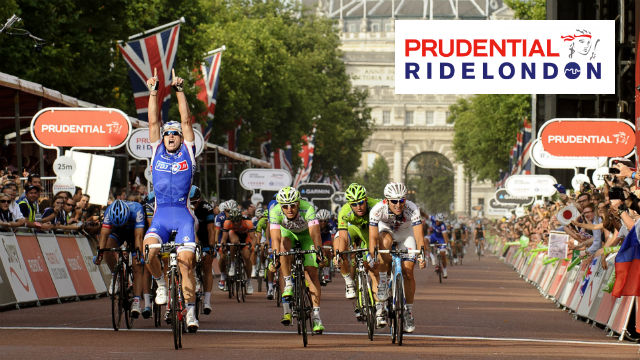 Image credit: Prudential RideLondon
Prudential RideLondon is the Mayor's multi award winning three-day world-class festival of cycling.
It incorporates the fun and freedom of cycling on traffic-free roads for all the family:
A 19-mile, 46-mile and 100-mile challenge for amateurs
Elite handcycle races
The world's best men and women compete in the UCI WorldTour races through the centre of London (and Surrey for the men's race).
For more information visitlondon.com/RideLondon
Key results

raised for charity (2019)
reach from 71,365 mentions
in total raised for charity over seven years
What we did
Feasibility
We worked with industry experts, Transport for London (TfL) and many city stakeholders to explore the feasibility and subsequently develop this new cycling event for London.

Business case development
Alongside city stakeholders, we led the presentation of the concept to the Mayor of London in late 2011 who the subsequently approved this early 2012.

Input into event governance and city coordination
Together with fellow stakeholders, we undertook a process to find a suitable delivery partner. This was awarded to a joint venture between the organisers of London Marathon and the Tour of Britain called London Surrey Cycling Partnership (LSCP).

Marketing events through digital channels
We promote RideLondon through our Visit London digital channels to domestic audiences and we've taken the lead on international marketing running social media campaigns and utilising our global networks.