Why host in London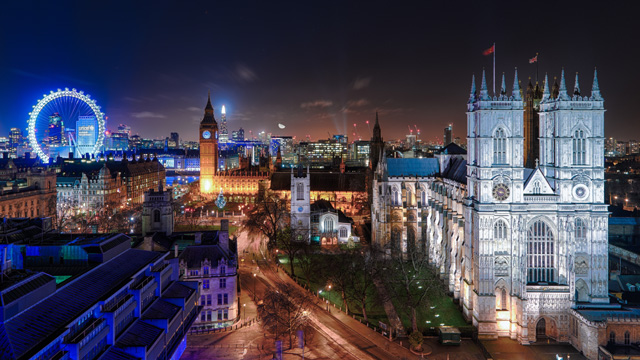 London has an iconic event landscape and an abundance of world-class venues.
The capital's infrastructure, logistics, expertise and enthusiasm to host global events constantly develops. This enables the city to leverage creativity for new cultural events, to combine elite performance sport with wider participation events and to inspire new generations to get active.
London has been recognised by the Sports Business Ultimate Sports Cities Awards as the world's best city for hosting events.
10 reasons to choose London for major events
1. Be part of a home-from-home crowd with 8.9 million residents and communities from more than 200 different countries, with 21.7 million international visitors a year.
2. Make use of the international media desks, ready to communicate to the rest of the world via every medium.
3. Meet a co-ordinated and dedicated team who helps you to unlock London – making the impossible, possible.
4. Benefit from event production expertise and connections to a thriving industry working with major brands and events all year-round.
5. Get involved in an active and powerful sponsorship marketplace.
6. Travel easily to one of the world's most connected cities; six international airports, rail links across the UK and Europe and a sophisticated network of roads and public transport.
7. Explore a diverse cultural offering; 190+ fascinating museums, theatres attracting 42,000 visitors a night and 22,800 annual music performances.
8. Visit attractions from historic ships to futuristic towers and four heritage sites. With more green space than any other European city, a third of London is devoted to parks and outdoor spaces.
9. Taste world-class cuisine with 18,100 restaurants, 67 of which have Michelin stars.
10. Stay in one of the 164,000 hotel rooms, of which 77,000 rooms and 460 hotels are 4-5 star accommodations.