Our board
Meet members of the London & Partners board, which is made up of industry experts from the private sector.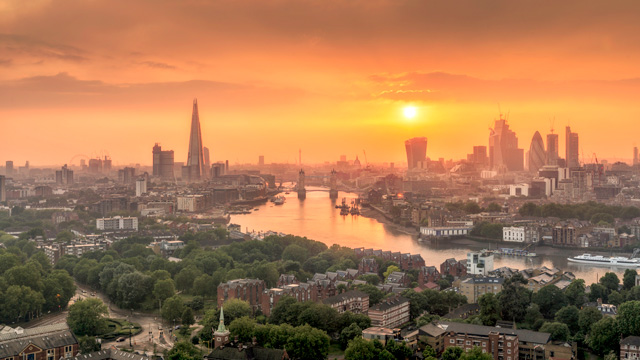 Roles and responsibilities
The London & Partners board is comprised of up to 13 non-executive directors and two executive directors. 
The Mayor of London appoints the chairman and one other director. All other non-executive directors are appointed by the members on the recommendation of the board. 
The board is responsible for:
Managing the company's business, as set out in the Articles of Association.
Leading the development of strategies, policies and plans to discharge London & Partners' purposes.
Monitoring the performance of the company, to ensure it meets its strategic objectives and targets.
Promoting high standards of propriety, best practice and the efficient and effective use of staff and resources.
Board committees
Other specific responsibilities are delegated to its committees: the Audit and Finance Committee, the Remuneration Committee and the Nomination Committee.
Each of these operates within defined terms of reference:
The London & Partners board is committed to the highest standards of corporate governance, as an important part of an effective and efficient approach to managing the company and its subsidiaries.
The London & Partners board operates within a defined terms of reference [PDF 86 KB].
Our board members
Rajesh Agrawal
London & Partners Board Chairman, Deputy Mayor of London for Business
Rajesh Agrawal was appointed Deputy Mayor of London for Business by the Mayor of London Sadiq Khan in June 2016.
Born in India, Rajesh moved to London in 2001. As an entrepreneur, he founded RationalFX in 2005 and Xendpay in 2014, both companies utilising technology to reduce the cost of international money transfer for businesses and individuals. Rajesh is passionate about promoting entrepreneurship and creating opportunities for young people.
He was appointed Chair of Oxfam's Enterprise Development Programme in 2015 and has been a Patron of the Prince's Trust for many years. As Deputy Mayor, Rajesh aims to be a strong voice for London's business community, protecting jobs and growth, and ensuring that the capital remains the most attractive place to do business in the world.
Laura Citron
Chief Executive Officer, London & Partners
As Chief Executive Officer, Laura is responsible for the leadership, strategy, performance and accountability of the organisation, working closely with the board and Executive Team. 
Prior to joining London & Partners, Laura was Managing Director of the Government & Public Sector Practice at WPP, the world's largest marketing and communication services business. In that role, she advised governments on destination marketing, behaviour change, digital government and citizen engagement. She led a global network of regional teams in Beirut, Brussels, Delhi, Nairobi, Singapore and Sydney.
Laura is author of me.gov: The Next Generation of Digital Public Services. She taught communications for behaviour change at the Blavatnik School of Government, University of Oxford and the Lee Kuan Yew School of Public Policy, National University of Singapore.
Laura has spent her career at the intersection of public policy and communication. She spent several years as a UK public servant in London and Brussels, and has worked as a journalist in Russia and for an NGO in Germany. 
Laura is a Londoner and speaks French and Russian. She is a governor of an inner-city London primary school. Laura has an undergraduate degree from the University of Oxford and a postgraduate degree from University College London.
Andrew Cooke
Managing Director, Operations & Governance, London & Partners
Andrew is London & Partners' Managing Director, Operations & Governance. Andrew's responsibilities include leading the company's financial, operational and governance functions, as well as developing the company's commercial ventures, the profits of which are reinvested into the promotion of London.
Prior to joining London & Partners, Andrew's career was focused on international trade and investment. He started his career in government where roles included attracting inward investment from North America at the Invest in Britain Bureau (now Department of International Trade) and a posting to the commercial section of the British Consulate-General in Auckland, New Zealand, promoting UK exports. 
He joined London First Centre, the capital's first inward investment agency on its creation and was responsible for driving the strategic review, which resulted in the re-focused and re-branded agency, Think London, where he held the role of Chief Operating Officer.  
Andrew has an honours degree in History from Southampton University and Post Graduate Diplomas in Management Studies and Marketing.
He is a trustee of the Thames Festival Trust and a member of the Team London Advisory Board.
Massy Larizadeh
Director, New Horizons Advisory Limited
London & Partners Board Member and Chair of the Nomination Committee
Massy has more than 25 years of experience across the financial services sector, including in M&A and business development. More recently, she has spent the last 14 years in the property sector in strategy, capital raising, financial advisory and product development roles in investment firms and in corporate finance advisory.  
She has experience of working in the UK, France and the United States, and she has held senior management roles at GE Capital, GE Real Estate, Cushman & Wakefield Investors and Deloitte Real Estate. 
She now acts as an independent advisor and consultant to real estate investors and investment management funds, as well as acting as a trustee to a charity.  
Massy has a Bsc Economics from The Wharton School, University of Pennsylvania and an MBA from Insead in France. 
Jo Wright
London & Partners Board Member
Chair of the Audit and Finance Committee
Jo Wright is a Chartered Accountant, who qualified at KPMG and has held executive finance leadership roles in media, technology and e-commerce
Most recently Jo was the Chief Finance Officer and executive board director of Auction Technology Group; a Private Equity backed technology e-commerce business. In that role, she professionalised and transformed the finance function to serve the growing needs of a scaling business; providing commercial insight coupled with strong governance, while enabling the entrepreneurial spirit to thrive.
Previously Jo was CFO of Nickelodeon UK, the UK's leading pay television children's broadcaster and a joint venture between Viacom and Sky. Jo led the transformation of the finance function to become a collaborative business partner enabling data-led decision-making. Jo supported the CEO and leadership team in the audience growth strategy; involving investment in UK produced content, working with UK production companies. She also managed the operational transformation of many of the enterprise functions, moving in-house functions to outsourced centers of excellence.
Prior to this, Jo held a number of senior finance roles at Sky working across diverse areas including advertising, programming, marketing, digital and investments.
Jo has an honors degree from the University of Birmingham in Accounting and Commerce and is a member of the Institute of Chartered Accountants England and Wales (ICAEW).
Catherine McGuinness
Chairman, Policy & Resources Committee, City of London Corporation
London & Partners Board Member
Catherine McGuinness is Chairman of the Policy and Resources Committee of the City of London Corporation. As Chairman of the Policy Committee, Catherine is Deputy Chairman of TheCityUK, the promotional body for the UK financial services industry, and the International Regulatory Strategy Group.
She is chairman of the city's Courts Sub Committee, the body responsible for the management of the Old Bailey and the City of London Magistrates' Court, which benefits from her substantive background in the legal sector.
She has led the city's work on education, chairing its Education Board and the City of London Academies Trust. Catherine has also been closely involved with the city's cultural offer, having chaired the boards of the Barbican Arts Centre and Guildhall School of Music & Drama, and with the city's relationship with Northern Ireland. 
She is on the board of London & Partners, the Mayor of London's official promotional company, and a commissioner on the IPPR Commission on Economic Justice.
A solicitor by training, she practised in financial services law for several years.
Catherine studied PPE at St Anne's College, Oxford. 
Tamara Rajah
CEO of Live Better With and Chair of London & Partners Ventures and Dot London Domains Limited
London & Partners Board Member
Tamara is the Founder and CEO of Live Better With, a healthcare platform that helps make day-to-day life better for patients with long-term conditions. Live Better With is the destination to discover everyday practical support for their symptoms and side effects, and works hand-in-hand with patient and healthcare communities to create and curate relevant, recommended information and products, and encourage sharing and connections between those going through the same experience.
Live Better With began with cancer in 2015 in the UK and US, and now serves tens of thousands of cancer patients globally, with more than 1,500 handpicked products, more than 300 proprietary guides and a community of more than 70,000. The company also has created their first own label product range, established the UK's first retail store for those living with cancer (located inside Guy's Hospital in London) and launched the world's first digital cancer support services map. Most recently in 2018, the company launched Live Better With Menopause, to serve the millions of women worldwide who are suffering (often silently) with the debilitating side effects of the menopause.
Tamara is also currently a Founding Board Director of the UK's Scale-Up Institute, a Board Director of London & Partners and Chair of Dot London and L&P Ventures.
Tamara was previously a Partner at McKinsey & Company, where she spent a decade in the global healthcare practice, plus led McKinsey's knowledge and client work on entrepreneurship and tech clusters. 
 
She has published widely on high growth entrepreneurship and healthcare ecosystems, and presented at several global forums including TedXNHS, MIT, the G8 Innovation Conference and the World Bank.
 
Tamara has founded three previous entrepreneurial ventures, was previously named one of the UK's 35 Women Under 35 by Management Today and was listed in Wharton's 2017 40 under 40 list.
Mark Taylor
CEO, Queen Elizabeth II Centre (QEII)
London & Partners Board Member
Mark Taylor is CEO of the Queen Elizabeth II Centre (QEII), a premier purpose-built events venue in Westminster. Mark has more than 30 years of experience of events, venues and the tourism sector. He started his career working in Sales for Club Med followed by the Sydney Convention and Visitors Bureau, where he became Assistant Director.
Mark moved to the UK in 1990, where he took up the role of Marketing Manager, Wembley Convention and Exhibition Centre and subsequently of Wembley Stadium and Wembley Arena, before securing the role of Director of Sales and Marketing for Wembley International. Mark then spent 16 years in the arts sector, firstly at the Barbican as Commercial and Buildings Director and then Chief Executive of the Wales Millennium Centre, before joining the QEII in April 2013.
Since his arrival in 2013, Mark has been taking the QEII Centre on a journey of revitalisation and rejuvenation, both physically and philosophically, working with his team to evolve the brand and deliver the ambition to become London's finest specialist events venue.
Leading the centre through a major capital investment programme, he has re-established the centre's "wow factor", transforming the reputation, appearance and performance of the QEII. His commercial prowess has seen the centre achieve its best financial results in its 32-year history and the centre is now attracting an increasingly diverse portfolio of clients and events. 
Mark's commitment and drive to modernise the centre was rewarded when he won the miaList Leadership Award 2015, an accolade for which he was nominated by the QEII staff. In the last five years, the QEII Centre and its teams have won 21 industry awards for work across all areas of the business.
Mark currently serves as a Non-Executive Director on the Board of the Meetings Industry Association and is married with two children.
Manju Malhotra
COO, Harvey Nichols
London & Partners Board Member
Manju has had a progressive career with Harvey Nichols, the luxury international retailer, since 1998 and she has led the business as Chief Operating Officer since 2018, and prior to that as CFO. 
During her time with the brand, she has been at the heart of commercial performance and technology. 
Having redefined the business strategy across the UK and the international franchise store network, she has also driven an omni-channel global customer experience, underpinned by a transformational IT programme. 
Having put sustainability at the heart of Harvey Nichols' approach, she has driven the agenda with partners, suppliers and stakeholders. 
Outside of her career, since 2013, Manju has been an Ambassador and mentor to the Camden Spear Trust, which is a charity improving the lives of under-privileged young people. 
She is also an Ambassador of both the Women of the Future network and Retail Week's Be Inspired, which support the next generation of business leaders. 
Among her accolades are Asian Women of Achievement and being recognised by The Evening Standard as one of London's most influential people, as well as Retail Week's Power List and Drapers Fashion Retail Power 100.
Manju is a Chartered Accountant and has a BSc in Economics from Warwick University.
Reza Razavi
Vice President & Vice-Principal of Research at King's College, London
Director of Research at King's Health Partners and London & Partners Board Member
Professor Reza Razavi is Vice President & Vice-Principal of Research at King's College, London, and Director of Research at King's Health Partners. He is Professor of Paediatric Cardiovascular Science at King's College, London and Consultant Cardiologist at Guy's and St Thomas' NHS Foundation Trust. He led the development at King's School of Biomedical Engineering & Imaging Sciences in its 10-year transformation from 20 to more than 400 active researchers. 
Reza's research interest is in imaging and biomedical engineering related to cardiovascular disease, and he has substantial grant income, and extensive experience working with industry towards delivering technologies that move into clinical products. He is published widely in high-impact journals with more than 300 journal publications. 
One key area of focus is cardiac MRI in relation to congenital heart disease, electrophysiology and heart failure, with image-guided intervention and employing XMR (X-ray and MRI) guided cardiac catheterization, and pursuing methodological advances to move to faster three-dimensional cardiac imaging. He is Director of the Wellcome Trust and EPSRC Centre for Medical Engineering and UK Research and Innovation Medical Imaging and AI Centre for Value based Healthcare. 
Reza actively participates in both national and international bodies in the fields of cardiovascular imaging, including developing the curriculum for training of doctors in this area, alongside organisation of national and international societal meetings, and is post-Chair of the British Society for Cardiovascular MRI.
Dominic Field
Senior Advisor, Boston Consulting Group
London & Partners Board Member
Formerly based out of Silicon Valley, Dominic Field has expertise in digital transformation, marketing and business strategy.
Prior to his December 2019 retirement he was Global Leader of BCG's Marketing practice and led the firm's relationship with Google Inc.
Dominic was the Founder Leader of Digital BCG and has spent his 30-year career working at board level with companies in the cross-hairs of digital disruption across multiple industries and geographies.
He has a particular focus on emerging trends and has helped many businesses to reimagine their strategy in the light of structural challenge.
He led a leading marketing services business and is a keynote speaker.
Dominic is now building a non-executive portfolio alongside board-level advisory.
Our board observers
Sarah Brown
Mayoral Director, Communications
London & Partners Board - Observer
Sarah Brown is Mayoral Director, Communications at the Greater London Authority. She was the Director of Communications for Sadiq Khan's mayoral campaign in 2021, and Deputy Mayoral Director for Communications at City Hall during Sadiq Khan's first term. Sarah has worked in communications for national government, as well as in Parliament and politics.
Ben Johnson
Senior Advisor to the Mayor of London
London & Partners Board - Observer
Ben Johnson is Senior Advisor to the Mayor of London on business and digital policy. In this role, Ben supports the mayor and the Deputy Mayor of London for Business, Rajesh Agrawal – who is also Chair of London & Partners – and works with colleagues across the GLA to develop and implement strategy and policy in support of business, growth and economic fairness.
Prior to his role in City Hall, Ben worked on Sadiq Khan's campaign to become Mayor of London, in particular playing a key part in drafting his manifesto. Previously, Ben was Head of Policy Development at The Labour Party, as well as having a background in transport, environment and local government policy. He has also served as a councillor in the London Borough of Wandsworth.
Originally from Warrington, Ben moved to London in 2003 and has been here ever since. He has a BSc in Public Policy, Government and Management from the University of Birmingham.
Justine Simons OBE
Deputy Mayor for Culture and the Creative Industries
London & Partners Board - Observer
Justine was Head of Culture for the Mayor of London for more than a decade and has played a central role in the cultural revitalisation of London. She was awarded an OBE in 2015 for Services to Culture in London. She believes culture is central to London's success as a global city and has the power to transform lives and places.
Justine has conceived and delivered the Mayor's statutory culture strategy since the inception of the GLA. She shaped the Mayor's Investment Strategy for the creative industries and has overseen City Hall's work across music, theatre, film, fashion, design, games and art – including building the Fourth Plinth Commission into the UK's biggest sculpture prize.
Justine founded and is Chair of the World Cities Culture Forum – a major global initiative on culture and the structure of cities involving 30 cities worldwide. She also played a lead role in the cultural programme for the London 2012 Olympic and Paralympic Games – staging the capital's biggest ever festival with more than 5,000 events. Prior to the Mayor's Office, Justine spent more than a decade in the field of contemporary dance: producing, commissioning and running festivals and venues.
We publish information about our board members' direct or indirect interests in our Register of Directors' Interests [PDF 2.75 MB].
London & Partners' board meetings
You can find full information about items discussed at London & Partners' board meetings below.
Minutes of board meetings will not be uploaded until they have been approved by the board at the subsequent board meeting.
Board meeting minutes
View full minutes from previous board meetings:
Board meeting summary reports
Read full summary reports from previous board meetings:
Find out more about how London & Partners is run, including information about our delegation of authority, subsidiary companies and board committees.